Virtual Teardown
Competitive Benchmarking is the key to establish market leadership in product functionality at optimal pricing in the current global scenario. As customer expectations on product functionality increase while the increasing costs keep the margins under pressure, competitive benchmarking helps in maintaining the bottom line.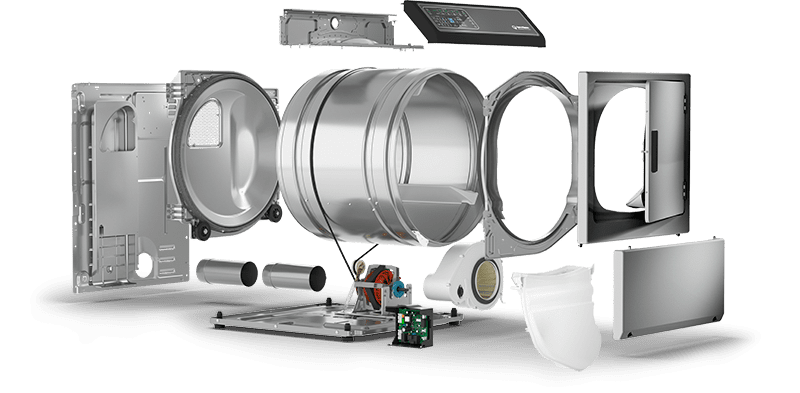 The process has three distinctive areas covering systematic teardown, functional testing, and cost analysis as follows:
Level I: Basic Teardown
Tear-down activities
Physical data collection
Photographs
Generation of BoM
Level II: Functional Testing
Functional performance testing comparison and report
Level III: Competitive Cost Analysis
Cost comparison
Value Engineering
Function-to-Cost Analysis
Idea Generation
Business Cases Preparation, and
Final Report
When it can be used:
Prior to product launching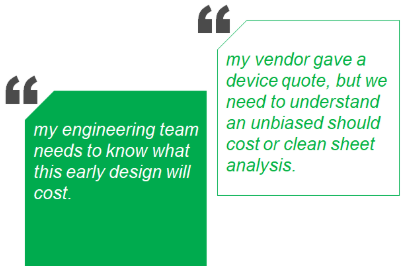 While deciding the next generation product features
Before initiating Value Analysis / Value Engineering (VA/VE) exercise
When repositioning the product in the market
A Unique and Rational View of Price Ranges
Is your quote within the range of possibility?
Benchmark against data points that establish a price range.
Achieve realistic targets, or prove you already did.
Know the "true" price range and where you fit
Benchmark costs and understand the current range of component costs to influence your tactical and strategic component procurement/supply process.
Client Benefits
Improve efficiency and free up resources from data collection to enable more strategic procurement consideration and implementation.
Quick Turnaround and have fresh and current pricing information for negotiations
The Teardown BOM Analysis is a unique SINUOPH service that leverages all cost benchmarking services and helps inform your supplier negotiations with best price ranges for the components you use in order to facilitate fair negotiations and favorable outcomes. Multiple price points from different SINUOPH services help triangulate and present confidence in price ranges available to you and low benchmark prices you can target.
Leverages BOM Intelligence - franchised distributor best prices on millions of parts updated daily; backed by the industry's largest electronic components database.
Crowd Sourced Contract Pricing - Contract pricing for components from real customers purchasing electronic components on contract volume, not spot buys.
Teardowns - "should cost" Device specific pricing from teardown snapshot in time and correlates to the annual volume assumption for that specific device.
Accurate Correlation - Cross-check against millions of parts, prices, and multiple pricing sources. (i.e. – does the contract pricing received make sense against those reference points).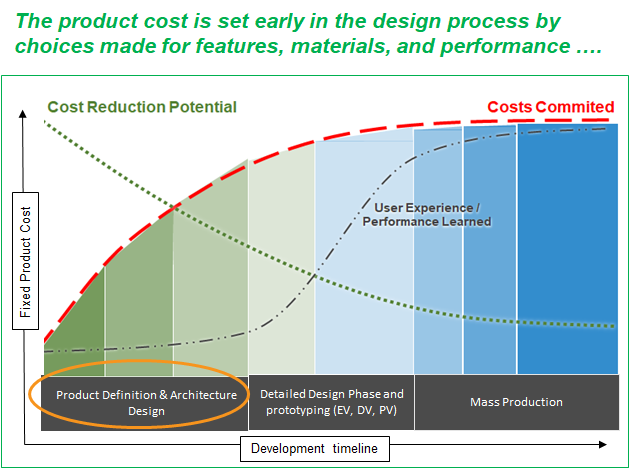 Frequently Asked Questions
Q – How many and what kind of product can you analyze?
A – SINUOPH teardown lab and should cost modeling can do home appliance and white goods industrial, medical and equipment industrial, lighting industrial, electronics and electrical industrial, automotive industrial and telecommunication industrial etc within 5 business days, larger parts list may require custom time frames.
Q – How many and what kind of part can you analyze?
A – SINUOPH teardown lab and should cost modeling will make reasonable efforts to turn around results of a product BOM in 5 business days, all mechanical and PCBA parts can analyze as like metal stamping, plastic injection, die casting, sand casting, machining, extrusion, PCB assembly, powder painting etc, larger parts list may require custom time frames.
Q – Do I get pricing on ALL parts I provide?
A – Yes, you will get all should cost with analysis report of parts your provide.
Q - I have questions about results of report and want to speak to someone?
A – Yes, result of report you can share with internal company.
Q - What if my pricing ends up being better than anything you present? Do I get a rebate or discount?
A – Teardown BOM Analysis helps confirm good cost targets achieved and exposes remaining cost saving opportunities. All parts have to be analyzed regardless of cost saving opportunity outcome; therefore, there is no rebate or discount.
If you would like more information, training, project support and supply chain management please contact us. Email: bensing.yang@sinuoph.com