PURPOSE DRIVEN DESIGN & DEVELOPMENT
When it comes to custom product design and development, Benchmark is the industry leader. We proactively partner early on with our customers to focus on Design for Excellence (DFX) strategies, examining all phases of a product lifecycle before production begins.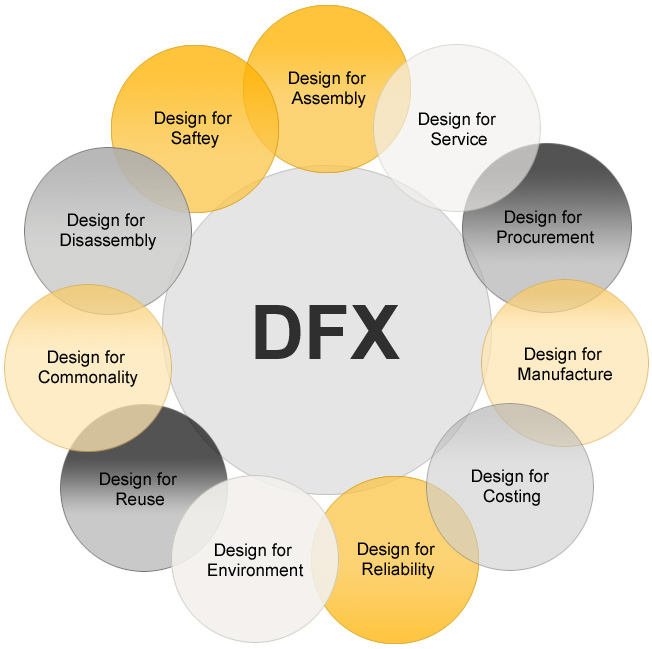 Our engineers focus on the critical, purpose-driven factors of design, which include:
• Design for Manufacturability
• Design for Quality
• Design for Component
• Design for Cost
• Design for Test
Benchmark serves as a trusted advisor to our customers throughout the engagement to ensure products include these crucial design elements. By applying our proactive DFX principles to each and every project, we're able to manufacture higher quality products with considerably shorter lead times, lower costs, and less risk. Designing it right the first time, on time, is the fastest path to market leadership.
Design For Excellent (DFX)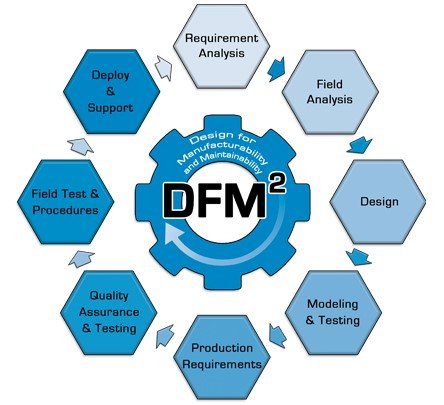 Design for Manufacturability
When partnering with our customers to design a printed circuit board, device or complete system, a critical consideration is manufacturability. Benchmark applies more than 40 years of manufacturing experience to the Design for Manufacturability process. Our engineering and manufacturing teams work hand-in-hand to carry out a thorough review process that looks at five principles: process, design, material, environment and compliance/testing. By analyzing risks and suggesting design changes when needed, we ensure that a board, component or product can be efficiently manufactured with no embedded costs during the product lifecycle.
Design for Quality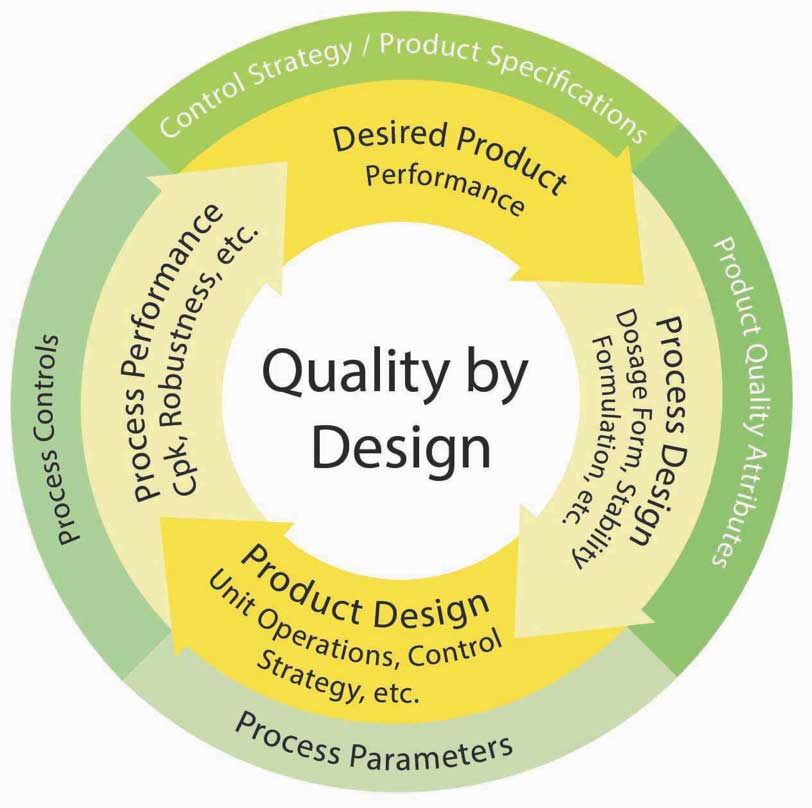 Benchmark's Design for Quality process guarantees premium results throughout the product lifecycle. To avoid costly defects, reworks, re-qualifications and overhead demands that rob resources, we implement a full suite of tools, including computational and experimental analysis. We review each design to ensure it's free of any flaws that may cause production challenges or reduce the quality of the finished product or prototype. By raising and resolving issues early, using multifunctional teamwork, and proactively minimizing all types of risk, we optimize innovation and save time once the product or component hits the production floor.
Design for Component
Benchmark has vital expertise in component engineering and knowledge of the supply chain, which allows us to manage direct materials, work with approved vendors and analyze the interchangeable parts they provide. Another important aspect of our Design for Component capabilities is our ability to manage the product lifecycle by determining component obsolescence or fit-to-form functionality. Each of these considerations are critical to ensuring the right component at the appropriate cost is integrated into the end product.
Design for Cost
Product design and development budgets are becoming more and more constrained, and OEMs are in need of a partner who is proficient at avoiding unnecessary costs. At Benchmark, our engineering teams have a high-level of expertise in cost management. We leverage a systematic Design for Cost process to make the right decisions early in the product lifecycle to ensure that production costs don't accumulate over time. Our in-depth value analysis/function analysis, and analysis of supplier involvement, allows us to find savings in material and component use and supplier engagement. At Benchmark, we consider cost considerations as a critical design parameter in our product development activities.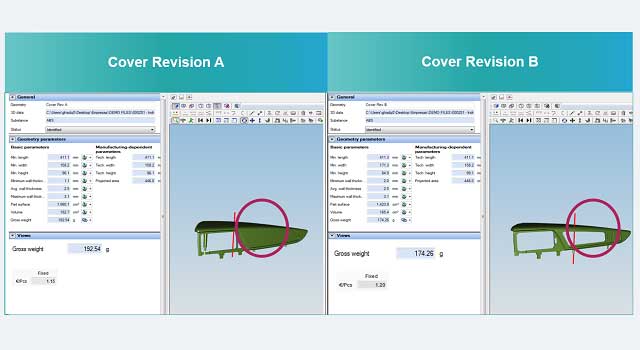 Design for Test
Benchmark test development engineers work directly with customers to ensure their innovations are Designed for Test. Our goal is to drive higher product quality and reduce new product introduction costs by ensuring standard test approaches can be developed to avoid expensive test processes. We accomplish this through a comprehensive and iterative three-step process aligned with market standards where we review more than 20 critical test considerations. We leverage the extensive knowledge of our engineering and manufacturing teams to collaborate on a smarter test solution.
Design for Manufacturing or Manufacturability:
Your partner will basically analyze the circuitry and design/layout of your printed circuit board, making sure the footprint is in line with the reference designators found in your BOM (or Bill of Materials). By the way, your BOM will need to be clean and precise if you expect any CM/EMS to understand it and price it quickly. Some good tips on this very topic are available through this interesting article on ElectronicDesign.com. Each and any project should go through this stage, to make sure there are no issues encountered while kicking off the assembly of your printed-circuit board (PCBA).
DfC/DfP — Design for Cost & Design for Procurement: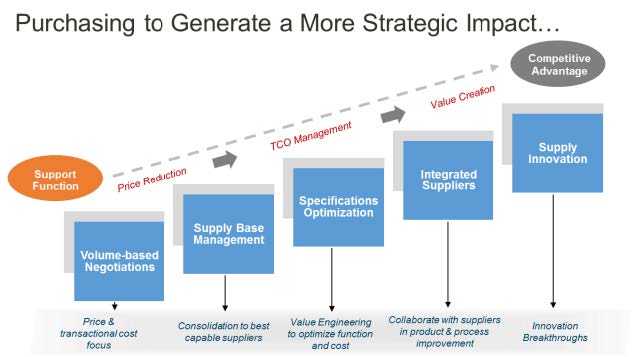 With ever increasing and volatile electronic components market, the Design for Procurement / Design for Cost stage is important in identifying and qualifying alternate parts which would perform the same function as the one you've already identified. This is more important for critical items such as micro controllers, ICs or memories. Further than making sure you have alternatives in case of a shortage, it is also a good way to make sure you reduce the lead times as much as possible for a particular item, by identifying different sources for this very part. Such challenges are often overlook… and it's usually too late to react, source and qualify an alternate when you're just being notified about a shortage on one your components, holding off the whole production process.
Design for Procurement is also valuable at the end of life (EOL) of your product, to make sure to avoid components' obsolescence.
DfT — Design for Testing or Testability:
At the printed-circuit board level as well as at the final assembly (also called Box build), your product will need to be tested while in mass production stage. Design for Testing/Testability are provided to analyze test coverage of your printed-circuit board layout, and develop the right tools which will actually test the boards while in production. This is critical part of the manufacturing process of your products and if large corporations have integrated this problematic into their design, it is often neglected by most of the hardware startups especially when working on the first generation of their product.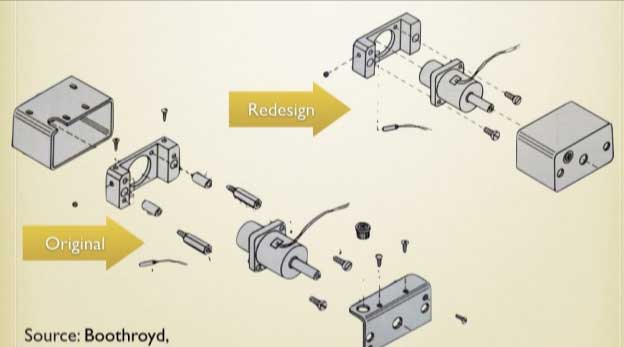 DfA — Design for Assembly:
Focusing here on mechanical items such as plastic casing/enclosures, sheet metals or CNC machining parts, whatever is going to be the "exterior" of your products: Design for Assembly (or DfA) aims at making sure your product is easy to assemble. Reason why? Even with automation and industry 4.0 bringing new ways of assembling/manufacturing products, in most of the countries your product will still be assembled by humans. Therefore, a tiny little discrepancy in measurement can make your product a little longer to assemble, definitely impacting your production rate (and cost). To me, this is a design step not to miss at all, especially for complex products with numerous mechanical items (screws, clips, items to glue, etc.)
If you would like more information, training, project support and supply chain management please contact us. Email: bensing.yang@sinuoph.com